We're weary, stressed, and wondering what the point is. Where are our sense of joy and purpose? At times, we feel lost in these struggles and desperate to find God's best for our lives. But—we get tangled up in our emotions. We are distracted by 100 different things and end up feeling empty and wondering if we are truly living out the purpose God intended for us.
In this online workshop, we will tackle these things that sideline us and prevent us from finding and fulfilling our purpose including:
Worry, Insecurity, Shame, Rejection, Anger, Sadness, Stress, Comparison, Running on Empty, People-Pleasing, Perfectionism, Appearances, and Lack of Perspective.
We will search the scriptures, talk about our struggles and practice with clinical tools and techniques to find your purpose and freedom from these issues. We'll end the workshop with putting all these things together so we can better understand our own puzzle and what God's purpose for this season in our life.
Our foundation for this workshop comes from our theme verse:
Hebrews 12:1-2 "Therefore, since we have so great a cloud of witnesses surrounding us, let us also lay aside every encumbrance and the sin which so easily entangles us, and let us run with endurance the race that is set before us, fixing our eyes on Jesus, the author and perfecter of faith."
However, this workshop is not about ways to remove our emotions. This workshop is a discussion about why God gave us emotions, how they affect us, and what we can do about them so they don't entangle us. We want to untangle these emotions, but not remove them. They are a part of our design and a part of our purpose. They are all God-given and we are to use them to sense the needs of those around us and the Holy Spirit in us.
If we accept that God wired us with these emotions and at the same time they have the potential to entangle us in sin, how do I navigate this world? What should I do with these emotions? This is why I wanted to write this Bible study workshop and have these conversations with other women. This is why I asked Laura to join me in this journey. She is a fellow truth teller and willing to talk about living tangled up in these emotions and struggles— but finding freedom in them as well.
Your Instructor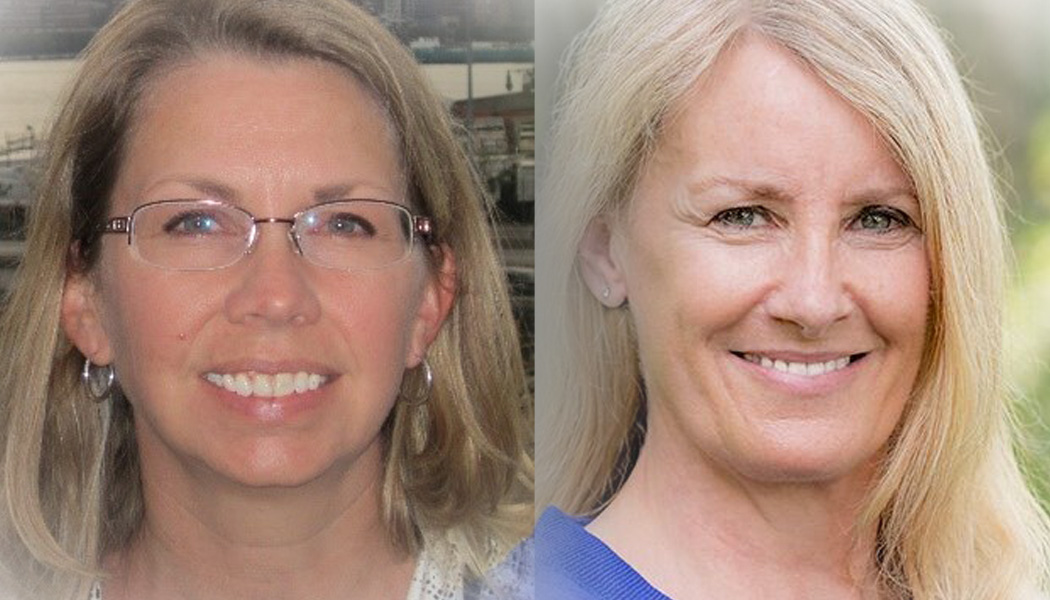 Angela Gilmour, LCSW
I am a Licensed Clinical Social Worker in the state of Virginia. I earned a Masters of Social Work from Washington University in St. Louis in 1995. During that time, I also completed course work in Biblical Counseling from Covenant Theological Seminary.
I began my practice in 1996 and have clinical experience working with individuals, couples and families. I have practiced in inpatient, day program, and outpatient settings. In these settings, I have treated a variety of individuals, from those with serious mental illnesses and substance dependence to individuals dealing with difficult life transitions.
I help my clients find hope and freedom from the struggles preventing them from enjoying life and living out their purpose.
Most of the issues I specialize in are the things with which I've also struggled—so I get it. I understand the strains of parenthood. I get the challenges of marriage. I understand anxiety and depression. I've battled with perfectionism. I've wondered where God is in the midst of my pain. Struggling with these issues have developed a compassion in me that I hope to share with others on their journey. I strive to share the truth we so desperately need and the grace/encouragement we can't change without.
I have been a therapist since 1996, a wife since 1997, and a Mom since 2003; these are the experiences that have shaped who I am. However, none of these have shaped me more than my faith. I view life through all of these lenses. For more information, visit my website at gilmourcounseling.com
Laura Fay, CPLC

Laura Fay is a Certified Professional Life Coach whose passion is to inspire women to know who they uniquely are in Christ and to live fully for His honor and glory. She began her career as a second lieutenant and Distinguished Graduate of Air Force ROTC after earning a B.S. in Psychology from Colorado State University. In her first assignment at NORAD and U.S. Space Command, she was selected to present the daily intelligence briefing to the four star commander and his senior staff. She subsequently held key advisory positions within intelligence, senior personnel matters and legislative liaison. Laura earned an MBA from Chaminade University of Hawaii in 1993 and an M.S. from National Defense University in 2001.
Laura served 22 years and retired as a Colonel. She lives in Alexandria Virginia and is primarily focused on raising her daughter to know the Lord. Laura is a foster mom to young girls in need of respite care and a safe, loving environment. She is a Christian lay counselor and spiritual mentor within her church family. Laura facilitates The Significant Woman, a life-coaching, life-changing course. She co-authored and co-leads Untangled, a Bible study to help women work through their emotions, while fixing their eyes on Jesus. You can read more about Laura and her coaching and consulting services at www.laurafaylifecoaching.com.
Course Curriculum
Before you Begin
Available in days
days after you enroll
Frequently Asked Questions
When does the course start and finish?
The course starts now and never ends! It is a completely self-paced online course - you decide when you start and when you finish.
How long do I have access to the course?
How does lifetime access sound? After enrolling, you have unlimited access to this course for as long as you like - across any and all devices you own.
What if I am unhappy with the course?
We would never want you to be unhappy! If you are unsatisfied with your purchase, contact us in the first 30 days and we will give you a full refund.
Do I need to buy the Untangled Book?
All of the assessments, tools and homework are included in this class in the form of downloadable PDFs. However, some students like to have the book to have everything in one place and save on printer ink. The book also goes into more detail on some topics. If you would like the book, you can click on BUY UNTANGLED BOOK in the footer.
How many classes are there?
There are 15 classes total. The introduction, followed by 13 topics ending with a "Putting Together Your Puzzle" session. But feel free to pick and choose which topics you'd like to do. You can always come back later and do topics you missed.
Can I do this in a group?
YES! We think this class is best in a group even though you can totally do it on your own.
Does everyone in the group need to buy the class?
No. If you are leading the group, you may purchase just one course and print out copies of all the downloads (or have everyone buy the book on Amazon). However, if anyone would like to watch or re-watch the videos outside of class or do this with a new group, we ask that you not share your login information and encourage them to purchase their own course.
What if I have more questions?